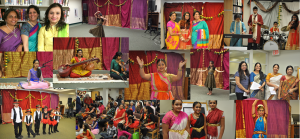 What a great celebration! Oostsav 2017 will bring together performances that range from Classical Indian vocal and instrumental music and dance to a pop band and Bollywood dancing. With delicious Indian food and other attractions, support for the event exceeded expectations. The volunteers worked tirelessly and with obvious passion – to celebrate a culture rich in the arts and history and to raise money for the library. Ootsav! 2015 raised $3,000 for the Mary Jacobs Memorial Library Foundation, so let's try to make it even more this year!

DETAILS

What: Mary Jacobs Ootsav! A Spring Concert in celebration of Indian Music, Dance and Culture

When: Sat. May 6, 2017, 4-6:30pm

Proceeds benefit Mary Jacobs Memorial Library Foundation – the foundation provides and maintains the Library Building and grounds for Mary Jacobs Memorial Library branch of Somerset County Library System New Jersey.